Rosin Tech Scraper
$5.00 $5.60,
Rosin Tech Scraper Tool – Scoop Tool
This Wacky dab tool is the perfect accessory for collecting oil off parchment paper once you have completed a rosin solvent less oil extraction. The quality stainless steel design is double-sided featuring a picking tool and a scoop.
The pick end of the tool is incredibly useful for manipulating small pieces or cleaning out those hard to reach places. The opposite scoop end is exactly what your looking for when you need to grab just a small amount of dry sift or any other fine powder. The collection of rosin is made easy by the rounded spoon like end and allows for a perfect harvesting device. It's also incredibly easy to remove anything from the scoop do to its sleek, non stick stainless steel finish.
They come in gold or silver and are approximately 4 3/4 inches long.
Description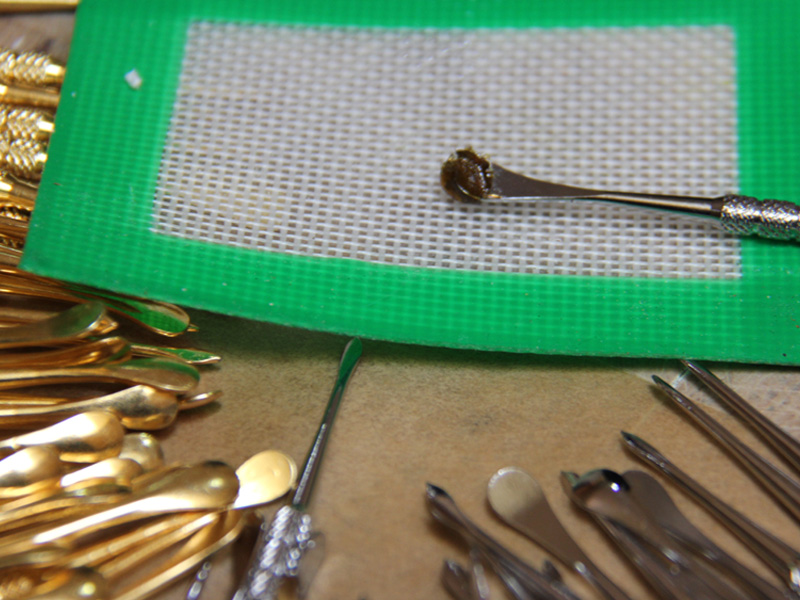 Additional information
| | |
| --- | --- |
| Weight | 0.04 kg |
| Dimensions | 2 × 2 × 2 cm |
Contact Us:
Wacky Willy's
Victoria, BC
Canada
Phone: 778 – 426-3335
Email: wackywillys@gmail.com
Don't want to order online?
Call us! we'll take your
order over the phone!
1-778-426-3335
YES! We do sell Wholesale!
If you are a Retailer / Wholesaler / Auction seller and you want to sell the same great products that we do, apply NOW for a Free membership to our Wholesale Account today!